Selling Your Pharmacy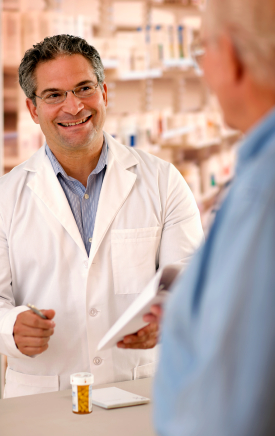 Knowledge is the most important tool in a changing market for pharmacies. APB understands your pharmacy is often your most significant investment asset and works hard to provide you with the utmost in skill and care through the selling process.

While the financial information will provide some guidance, the ability to obtain a superior result will depend on the presentation and analysis of both the macro and micro factors affecting your pharmacy. APB is skilled in the preparation of a detailed prospectus which highlights the potential of your business.

We understand the confidentiality necessary and require all interested parties to sign a confidentiality agreement prior to receiving any information or the location of your pharmacy. All contact with buyers is through the APB office and no direct contact is made with you, your pharmacy, staff or customers.

APB has a carefully graded buyer database that insures only financially qualified parties are introduced to your pharmacy.

APB represents the seller in an independent manner. We have no affiliation with marketing groups, wholesalers or pharmaceutical companies. We provide full market coverage, and obtain maximum competition from purchasers with the object of achieving the premium price.

Selling a pharmacy is a complex process. APB deals with and controls solicitors, stock takers, landlords, valuers, regulatory bodies and banks. This allows the pharmacist to focus on what they do best – their profession.
For further information on maximising your asset and how we can provide guidance through the process of selling your business please contact Chris Hodgkinson CPA on a confidential basis on (02) 9439 8200.